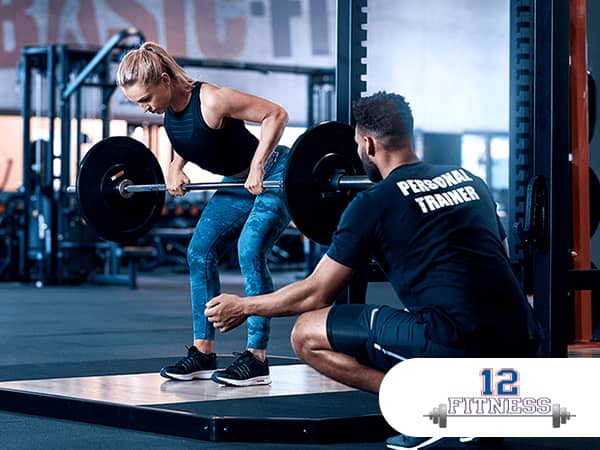 In a flooded market where anybody can become a personal trainer in a weekend, charge whatever they want & may get all their workouts & knowledge from YouTube. This is a subject that you should do your homework on before investing your time and money into something that isn't going to bring you results.
In this short blog, I hope to give you the tools to pick a good trainer out of the hundreds or thousands in your area. Save you time, money and give you a little insight into the business of Personal Training.
Whether you're looking to run your 1st 5km, to lose 300lbs, or just start a new fitness routine leading to a healthier life, a good coach will lay out expectations, listen to your needs, ask about injuries, nutrition and do a movement screen. If they fail any of these before asking for your credit card… RUN!!! There are a lot of factors that go into a good fitness trainer. Here are 3 broad categories that will cover a few subjects in each and hopefully get you on your way to reaching your goals.
1) KNOWLEDGE & EXPERIENCE
This is by far my number 1 - DO YOUR HOMEWORK!
Personal training isn't cheap, and a good trainer is usually charging more than a brand-new trainer at GoodLife. To find out how much experience they have find their certificates. Most trainers will have them posted somewhere on their website or in a Globo gym they might be on the wall. Look through their list. Each trainer needs to complete a course or 12 CE hours every year to keep their certificate valid. If you find something on the list that matches to your goals maybe reach out to them for the next step. Too many times I have seen people blindly walk into a gym, ask for a personal trainer and be taken to the person who isn't busy. Don't be this person who accepts mediocrity. If your Fitness goals are important to you take some initiative and find somebody who fits YOUR needs.
Testimonials are a great way to see what people are saying about your potential trainer. Read the good and the bad. With Google business now, everybody has a rating from 1-5 stars. If you can't find them when you search Google they are probably a new trainer just starting out in the business
Most good trainers do very little marketing and rely solely on Referrals to run their business. Ask your friends who have had trainers for their advice. Get the good, the bad and the ugly from them.
All in all, your trainer doesn't have to have 4 degrees and be an Olympian to be a good trainer, but they do have to meet your needs. Remember you are hiring them to reach your goals. Not the other way around.
2) PASSION FOR FITNESS AND APPLYING THEIR THEORIES AND PASSION TO THEIR OWN PHYSIQUE.
When you walk into a gym and look around you can usually tell by one's physique who has been working out for their whole lives and who just started. Now, this doesn't mean that your trainer has to have 6 pack abs, squats 500lbs or hold a strongman title. This is just a 1st glance check to make sure that the person who you are hiring has a passion for fitness. Would this person still be in the gym if they weren't getting paid to be in the gym? If this person can't apply their craft to themselves how are they ever going to convince you to do the same? Does this trainer have qualities that you are looking to improve upon in your life? Friendly, smile, easy to talk to, listens, and having a nice body doesn't hurt either.
Tip #2 Watch them work out. How does their form look? Do they make it look easy? Do they struggle with simple exercises? Do they have a warm up? Are they only using machines? Do they squat to full depth? These are all great questions to ask, because if your trainer can't get their hips loose enough to squat past parallel how are they ever going to fix yours?
3) PRICE
When it all comes down to it Price usually wins, but when it comes to a Certified Personal Trainer you usually get what you pay for. Now, remember when you go to a big gym the gym usually takes 20-60% of what you pay so you usually pay more for less when getting a trainer from a big gym. Most new trainers start their careers at these big chain gyms. Although I have met very good trainers here as well. You will have to pay big bucks for them $110+/sessions.
Personal Trainers in North America usually charge anywhere from $25-$300/session depending in group, 1 on1, specialty, location and rarity. If you wanted the trainer who trains Lebron James in Los Angeles, you may have to fork out some big bucks to get on his roster.
Here is a breakdown of price ranges you may pay for the level of trainer you're looking for in price per session:
Beginner (1-3 years' experience) - $40-$60 1on1 & $20-$40 Group
Intermediate (3-6 years' experience) - $50-$80 1on1 & $40-$60 Group
Pro (6+ years) - $75-$120 1on1 & $50-$80 Group
4) BONUS TIP: FIND SOMEBODY WHO CARES
Knowledge & Passion for what you do go a long way, but if your trainer doesn't care about you and you are just another number on their roster then how far will they go to get you to your goals. When it comes to trainer client relationships you spend a lot of time together and even more, time texting about sleep, nutrition and homework workouts. It is VERY important that you get along with your trainer. A trainer who cares will go that extra mile to get you to where you want to be.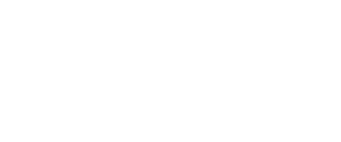 From a captain and leader on and off the field Mitchell was an every sport star growing up! Now a retired CIS, MFL & Team Canada Football wide receiver & punt returner, Mitchell brings knowledge from trainers and coaches from across the country. He has been in the fitness industry for over 15 years and is certified through CanFit PRO as a specialized personal trainer, Crossfit Level 1, Precision Nutrition, TRX Coach, Olympic Lifting, Pregnancy & Postpartum Recovery & Life Coaching.
STOP WISHING FOR IT AND START WORKING FOR IT!