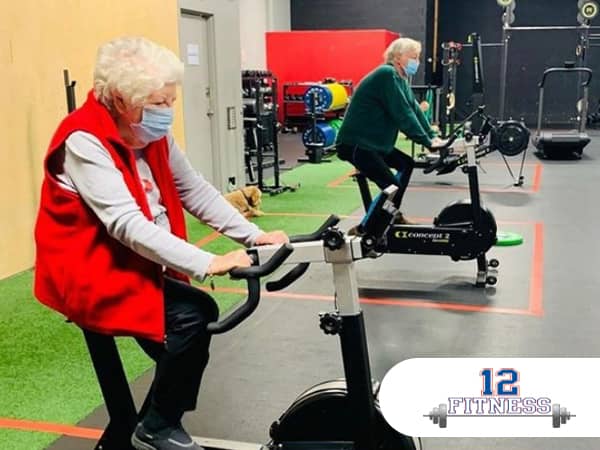 ON SATURDAY DEC. 12/20 THE ALBERTA GOVERNMENT ANNOUNCED THE CLOSING OF BARS, RESTAURANTS AND GYMS!
On Saturday, Dec 12/20, the government of Alberta announced the closing of bars, restaurants and gyms while only limiting the capacity of stores, shops & malls. All "non-essential" businesses, including fitness facilities throughout the entire province, were forced to close. — a measure Dr. Amer Johri, a cardiologist in Kingston, Ontario said is "too extreme."
Johri, said he wishes policymakers would have at least tried to come up with a plan to keep fitness facilities open safely, instead of instituting "blanket closures" across the province. In Alberta, with Covid-19 hospitalizations still on the rise, maybe gyms were not the problem???
WHY GYMS MUST STAY OPEN
Johri is adamant that fitness facilities and fitness coaches have a huge role to play in keeping people healthy now and into the future. They play an integral role for long-term, medium-term and even short-term health.
Long-term: The longer-term health effects are about using fitness to help reduce various health problems, such as high blood pressure, high cholesterol, heart disease, and Type 2 diabetes, said Johri, who has been involved in research about metabolic health. For patients with various metabolic health concerns, Johri often prescribes exercise programs to get these conditions "under control," he said. So, the "long term is all about making lifestyle changes to improve health," he said. And with gyms closed, this is impossible for these people.
About 610,000 people die of heart disease in the United States every year–that's 1 in every 4 deaths. Coronary heart disease (CHD) is the most common type of heart disease, killing over 370,000 people annually.
Medium-term: One of the hardest things to do is to get people active and working to lose weight and get healthy, Johri said. "It's much easier to prescribe someone a pill. I think it's even harder (to get them working out) than quitting smoking, so if we're talking about someone who had just started a fitness journey, that's a precious journey that they're on, and I'm worried this lockdown will break up their routine. Will they be able to get back on the journey and continue with it? We're worried this will end up making them take steps back," he said.
Short-term: "The short-term effects are a little bit more difficult to quantify and are more related to mental health. Many people need support and coaching and community. Fitness is a big part of mental health management," he said.
2020 CANADIAN CROSSFIT GAMES ATHLETE AND AFFILIATE OWNER PETE SHAW HAS INITIATED A CAMPAIGN TO GET MUNICIPAL, PROVINCIAL AND FEDERAL POLICYMAKERS AND HEALTH OFFICIALS TO WORK IN COLLABORATION WITH ONTARIO GYMS TO KEEP GYMS OPEN AND HELP FIGHT COVID-19.
Shaw rounded up 15 Ontario-based doctors, who signed a letter he sent to more than 200 politicians and health officials across the province — including Premier Doug Ford and Ontario Health Minister Christine Elliot — urging them to recognize that keeping fitness facilities open is crucial, not just for physical and mental health, but for improving metabolic health critical to fight COVID-19.
"We hope to push the government and public health (officials) to work more collaboratively with leaders in the fitness industry…In doing so, we also hope that it will promote to Ontarians and Canadians that metabolic health and physical fitness are important components of the COVID-19 strategy," said Shaw, a member of the CrossFit Level 1 Seminar staff and co-owner of CrossFit NCR in Ottawa, Ontario.
He added: "There's more and more evidence that shows that metabolic health influences disease severity of COVID-19, and fitness facilities can play a key role…But they're not even talking about it, so we want to create awareness around the subject because we can work together to keep the community safe."
NOTABLE: IN CANADA, ALBERTA IS THE ONLY PROVINCE THAT HAS MADE THEIR COVID-19 COMORBIDITY DATA PUBLIC. IT SHOWS THAT 76 PERCENT OF THOSE WHO HAVE DIED FROM THE DISEASE HAD MULTIPLE COMORBIDITIES THAT ARE €ŒOFTEN LINKED TO UNDERLYING METABOLIC HEALTH, SHAW SAID.
We can get this out there and help our elected officials see that the fitness industry is an essential service to so many people! I know all of us are willing to work hard and try to come up with a safe plan for fitness facilities to re-open. The fight against COVID-19 is an important one and I am not trying to diminish that, however, we must not forget about the many other illnesses that can afflict us if we neglect our physical fitness. Let's start 2021 off right and get fitness back in the lives of Albertans!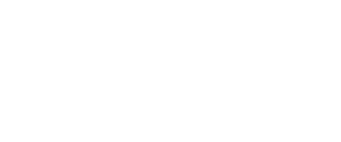 From a captain and leader on and off the field Mitchell was an every sport star growing up! Now a retired CIS, MFL & Team Canada Football wide receiver & punt returner, Mitchell brings knowledge from trainers and coaches from across the country. He has been in the fitness industry for over 15 years and is certified through CanFit PRO as a specialized personal trainer, Crossfit Level 1, Precision Nutrition, TRX Coach, Olympic Lifting, Pregnancy & Postpartum Recovery & Life Coaching.
STOP WISHING FOR IT AND START WORKING FOR IT!