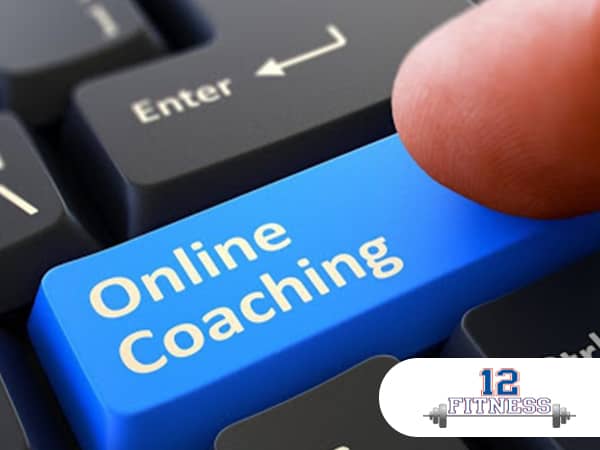 THIS YEAR IT SEEMS THAT EVERYBODY AND THEIR DOG HAS BECOME AN ONLINE FITNESS COACH?
Is it worthwhile? Will it get me results? Is this for you? Or is it just another cookie-cutter program that somebody with a large following is selling to everybody as the be-all-end-all of the fitness That I can get for free somewhere on the internet? I hope to give my take on this and a few extra points in today's Blog.
Grab your BCAA's and sit back for a short 1310 word, 6min 30sec read.
WHAT DOES IT TAKE TO BECOME AN €ŒONLINE PERSONAL TRAINER? THE ANSWER, TECHNICALLY NOTHING!
Yeah you read that right. There is no governing body of personal trainers that regulate us. So you could have a great body, build a following on Instagram and start selling your magic workout plan to all your followers for $199. The sad part is most of the population will buy it. Most of us have the "She looks good, I want to look like her!" mentality. So, if marketed correctly to the right audience you are probably going to sell a lot of these plans at a cheap price if you have already built a large following on social media for something else (Or for taking half-naked, photoshopped pics).
For me one of the big factors of an online trainer is have they trained people in person either 1 on 1 or small group? If they have they know how to make corrections to and adjustments to exercises and form on the go. This doesn't mean that you will get it instantly online, but during your next check in with your online coach you could tell them that when pressing on an incline I'm getting a sharp pain through my shoulders. As a trainer who has seen this from most of my office clients would say due to you sitting all day with poor posture and lack of balance in your posterior shoulders. You have a bit of an imbalance and need to do more chest stretching (door stretch) and more rear deltoid work in place of this pressing movement so we are going to switch this out for this phase of the program, but we may try to work it back into the next phase when you get those surrounding muscle firing and working better. Where most online trainers may just say: "Push through the pain!" or "Just go a bit lighter." Somebody who knows the body and how it works and reacts to different stresses is crucial when training.
Now saying all this I do not think that anybody with an injury should be training online. There are too many factors and changes on the fly that need to be made to your training that you really should invest in a good physiotherapist and then a good rehabilitation trainer. Another type of client that I don't think benefits from online training is pro athletes. Training programs change too often and have soo much variances that it is almost impossible to program monthly or even weekly for them. Not saying that it isn't possible, or you have an offseason strength program that you can do, but I think that all the money that you make should go back into creating the best body for you to keep making it function at its highest level for many more years to come.
WHY DO ONLINE TRAINING?
Well like most things in our life, it is convenient! We aren't tied down to a certain time or place, we can go to the gym when we please and take however long to do as much or as little of the workout as we want. It is also cheap! You can get an online training program for 1/10th of the cost of a personal trainer or coach. 3rd there are thousands of training programs out there for anybody and everybody. Which brings me to my next topic… with so many online training programs out there, how do I choose the one that might be right for me????
HOW DO I CHOOSE THE CORRECT TRAINING PROGRAM WITH SUCH A FLOODED MARKET AND WIDE VARIETY OF TRAINERS AND PRICES?
You have to do your homework. The 1st sponsored ad of Instagram that pops up telling you that you can get ripped in 3 months working on their programming may not be the one for you? Or is it? Take a look at their page, blog, website, Facebook, or Google them. Find out if they have been in the industry for a while? Have they trained people in person? Do they have other online transformations? Testimonials? Google Reviews?
Now if it all looks good how do I know I'm getting a good value for the price? Well you really won't know much until you've tried it, but usually the price tag isn't too high that if you had to chalk it up to a loss your bank account won't take a huge hit. Usually Online training programs cost between $199-$499 or are a subscription based somewhere in the middle of that. Anything that you see for less is just a program with nothing else attached. Don't expect any coaching, or advice on your fitness or form for the $49/month.
Now you have to realize that you're not getting something that will change your life. You are getting a structured program that you will be able to follow, hold you to a prioritized schedule and get you some results. BUT YOU have to be the one that applies yourself to it, makes the time to do it, and provides that much needed hard work. Some trainers will provide meal plans or nutrition consults, Zoom or Skype check in's & availability to call or text them anytime with questions or concerns. These all should be a standard by now in the online training world. Once again, I go back to if you need a check-in every week you shouldn't be training online you need to in front of a professional so they can see what's going on and make adjustments to your form, tempo and repetitions on the go.
CONCLUSION
All in I don't think that you can get the same out of a workout program from an online trainer, but I do think that an athlete with a vast background in lifting weights can prosper from having a program to follow and keep them on track. I will say that if you are new to the gym or have an injury online training is not for you! There are so many things that we can change on the fly in person that can't be forwarded through text or email. For right now I have stopped taking online clients and have put my focus on building structured programs for those who can benefit from them. These programs are for more advanced gym-goers and some of these programs include Gymnastics, Strength, Muscle Building, Vertical Jump, Olympic Lifting & Sport Specific Programs. In my professional opinion these lifters and athletes have built a good base to their workouts and are advancing to the next level. I will not take on a new lifter or an injured client. I just don't feel like I can give them enough support online to make it worthwhile and their money would be better spent seeing a trainer in their local area.
So in the end, if you have put in some work and polished your technique you may qualify as somebody who could benefit from an online training program. Watch video, take notes, log your lifts, ask questions to other gym-goers and continue to gain experience throughout your lifting career. If we all can get 1% better every day there is no limit to the heights we can reach.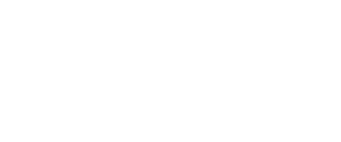 From a captain and leader on and off the field Mitchell was an every sport star growing up! Now a retired CIS, MFL & Team Canada Football wide receiver & punt returner, Mitchell brings knowledge from trainers and coaches from across the country. He has been in the fitness industry for over 15 years and is certified through CanFit PRO as a specialized personal trainer, Crossfit Level 1, Precision Nutrition, TRX Coach, Olympic Lifting, Pregnancy & Postpartum Recovery & Life Coaching.
STOP WISHING FOR IT AND START WORKING FOR IT!