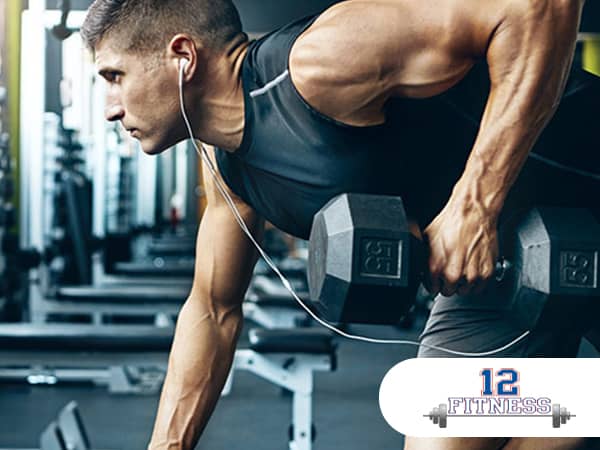 FACT: The majority of gym-goers now work out with headphones on. I don't think it's that most commercial gyms now only play top 40 hits, but that fact that everybody has their own taste in music that pushes them to their max each and every day. For this reason, I'm making this list/blog with a list of my top played gym songs from my Gym iPod which I have had since 2010.
Sadly I don't download a bunch of new music so don't expect any new chart-toppers, but rather old school beats, sick rhymes and loud rock. If you aren't a fan of these genres find another blog to bash. I don't stop you mid-set and critique your choice of listening to classical Beethoven while your squatting 225lbs for max reps. So here it is, the contents from iTunes transferred from my red iPod shuffle (that may explode if one more weight gets dropped on it). I hope you can add a couple of these to your playlist and get as hyped as I do when they come on. From 1-100 most played songs:
Why Do We Fall- Motivational Song (YouTube it)
Till I Collapse- Eminem ft. Nate Dogg
We Ready- Ya Boy
Can't Be Touched- Roy Jones Jr
Hungry- Rob Bailey
Put on (remix)- Young Jeezy ft. Kanye West
Pop that- French Montana, Drake, Lil Wayne, Rick Ross
How bad do you want it?- Eric Church
My Moment- DJ Drama ft. 2 Chainz, Meek Mill
Sail- Awolnation
Say What You Say- Eminem ft. Dr. Dre
H.A.M.- Jay Z, Kanye West
When the Music Stops- Eminem ft D12
Lowkey Poppin- Kid Ink
Go To Sleep- Eminem ft. DMX, Obie Trice
Soul Survivor- Young Jeezy
Patiently Waiting- 50 Cent ft. Eminem
Machine Head- Bush
Hustler Music- Lil Wayne
Hard Shit- Sam Adams
I Disappear- Metallica
Focused- Wale ft. Kid Cudi
I don't like- Chief Keef ft. Kanye West, Big Sean
All Me- Drake ft. Big Sean & 2 Chainz
Right Above It- Lil Wayne, Drake
FuckWithMeYouKnowIGotIt- Jay Z ft. Rick Ross
Run This Town- Jay Z, Kanye West, Lil Wayne, Rihanna
Hustle Hard- Ace Hood, Lil Wayne, Rick Ross
Notorious Thugs- Biggie Smalls
JUICE- Drake
Power- Kanye West
It's Good- Lil Wayne, Drake, Jadakiss
Superstars- Ya Boy, E40
Blessings- Big Sean, Drake, Kanye West
For the Love of the Game- Pillar
Like Dat- Stat Quo
Places to go- 50 Cent
Rap Game- Eminem ft. D12
The last man Standing- Asher Roth
We Own it- Wiz Khalifa, 2 Chainz
Burn- Big Sean ft. Meek Mill
Can't get Right – The Game
Warrior Pt. 2- Lloyd Banks ft. Eminem & 50 Cent
Survival- Eminem
Overtime- Ace Hood ft. Akon, t Pain
Rabbit Run- Eminem
Hell & back- Kid Ink
Oh No- Lil Wayne
The Champions Mindset- Kai Green
Can't Stop- Ace Hood
Forever- Drake, Lil Wayne, Kanye West, Eminem
Love Me- Eminem ft. Obie Trice
Enter Sandman- Metallica
Wanna Know- Obie Trice
Hustlin'- Rick Ross, Jay Z, Young Jeezy
I Walk Alone- Saliva
Don't Push Me- 50 Cent ft. Lloyd Banks, Eminem
Hurt Remix- TI ft. Jeezy
All My Life- Ya Boy ft. The Game, Lil Wayne, Jay Rock
LAX Files- The Game
The City- Game
Lady- Obie Trice ft. Eminem
Fucking Problem- ASAP Rocky ft. Drake, Kendrick Lamar & 2 Chainz
You Already Know- Lloyd Banks ft. 50 Cent & Young Buck
Galvanize- Chemical Brothers
Sing for the Moment- Eminem
Higher- The Game
Red Nation- The Game ft. Lil Wayne
Snitch- Obie Trice ft. Akon
Get Right- Young Jeezy
Git Up- D12
Fight Music- D12
Phenomenal- Eminem
Victory- DJ Khaled ft. Nas
Remember the Name- Fort Minor
10 Bands- Drake
Seek & Destroy- Metallica
All Gold Everything- Trinidad James, Jeezy, 2 Chainz
Pressure- Belly ft. Genuine
My Life- Game ft. Lil Wayne
Work Magic- Lil Wayne
In Da Club- 50 Cent
I Luv It- Young Jeezy
Gangsta Music- Young Jeezy
Go Crazy- Young Jeezy ft. Jay Z
Can't Hold Us- Macklemore ft. Ryan Lewis
Hold On- MGK ft. Young Jeezy
Cashin' Out- Cash Out, Akon, Jeezy, Fabolous
The Winner- Drake
Classical- Gucci Mane
Stronger- Kanye West
Click Click Boom- Saliva
Clique- Kanye West, Big Sean, Jay Z
Let Us Live- The Game ft. Christina Michelle
New God Flow- Kanye West ft. Pusha T
The Game- Motorhead
Its Dark and Hell is Hot(Mike Tyson intro)- DMX
Go Hard- DJ Khaled, Kanye West, T Pain
Requiem For a Dream- Requiem for a Dream Soundtrack
Imma Shine- Young Bloodz ft. Nate Dogg
Please add your favourite song to the comments so I can get some new stuff for this playlist or if we like the same stuff THUMBS UP!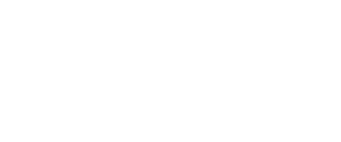 From a captain and leader on and off the field Mitchell was an every sport star growing up! Now a retired CIS, MFL & Team Canada Football wide receiver & punt returner, Mitchell brings knowledge from trainers and coaches from across the country. He has been in the fitness industry for over 15 years and is certified through CanFit PRO as a specialized personal trainer, Crossfit Level 1, Precision Nutrition, TRX Coach, Olympic Lifting, Pregnancy & Postpartum Recovery & Life Coaching.
STOP WISHING FOR IT AND START WORKING FOR IT!